With its latest release, GG.bet is increasing its range of services with a custom-tailored feed of betting opportunities. There will be no need for infinite scrolling through the site while trying to find what you are looking for. Everything is going to be located just a couple of clicks away. In this piece, you will find all there is about GG.bet's new personalized feed so do not miss out.
Sign Up with GG.BET here!
Up To $300 bonus
100% Bonus Match Up
Competitive Odds
Available in 20+ languages
Mobile App
How GG.Bet Personalized Feed Works
The way this feed works is as follows. Your GG.bet account is tracked, and everything you do around the site is analyzed. Your behaviour, betting options, teams you click on the most, etc., is collected, and a personalized feed is created for your account. The information is gathered by observing your GG.bet browsing history in order to provide you with the most relevant information on top of the site.
By doing this, GG.bet allows you to not miss out on the action. The leadership of GG.bet is positive that this feed will bring them closer to esports fans and bettors, no matter where they are located.
Given that people interested in esports betting tend to cover a handful of titles they are interested in, this is something that the leadership of this betting site acknowledged and worked on. By doing this, bettors will not have problems finding matches they want to bet on.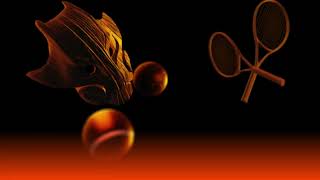 What Does the New GG.Bet Personalized Feed Brings to Bettors
The main question is, does GG.bet personalized feed bring anything new to the table? In our opinion, the answer is yes, it does. Basically, you are being served only with the information and odds you are interested in.
For instance, if you are only interested in CSGO betting, then GG.bet will take that into account. If the algorithm spots that you are only placing wagers on Counter-Strike events, what is the point of providing you with the information about titles like PUBG, StarCraft II, and other not-related esports games?
If you are in this for the long run and your main goal is to profit while betting, then this personalized feed provided by GG.bet will set you up for success, and here is why. Most punters spend a lot of time trying to find the matches that are played today. With this algorithm, daily matches will be served to them immediately. This leaves them with extra time for research and eventually, it provides a better chance to end up in profit.
All in all, GG.bet is hitting the right chords with this one. It will be interesting to see how far their algorithm will go and whether they will look for a similar option regarding the variety of promotions and bonuses they are handing out.