Relaunched esports betting service unikrn has agreed a multi-year deal to become the official global betting partner of both the BLAST.tv Paris Major and the BLAST Premier tournament series.
A key part of the deal will see unikrn become a part of the "BLAST fan experience" which will include unikrn being part of "fan-led activations, social giveaways, broadcast integration and physical/digital branding" across both events.
Part of the agreement will see unikrn involved in the BLAST Picks segment, which will see the broadcast talent team pick their winners for the day's action and the BLAST.tv PickEms where the CSGO community make their own predictions for who will advance through each stage of the Major, together with which team will be the eventual champions.
Coup for unikrn
Having only been released in Brazil and Canada (except Ontario) on its return, the deal is a major coup for unikrn as they seek to re-establish itself as one of the pre-eminent CSGO betting sites and a leading esports betting site.
The new site brings together betting on a massive range of top-level esports tournaments, including all the top CSGO tournaments.
Alongside an extensive range of pre-match markets and outright tournament bets, unikrn also has an extensive CSGO live betting solution, which also covers other esports, as well as other features such as its UMode and Moneymatch products.
And the new unikrn also features its own sports betting and casino product running parallel to its esports betting service.
unikrn will certainly reap the benefits of working closely with BLAST on its main CSGO esports events, especially the $1.25m prize pool BLAST.tv Paris Major, which is one of the most eagerly anticipated CSGO events of the year – the final major to be played with Counter-Strike: Global Offensive before the move to Counter-Strike 2.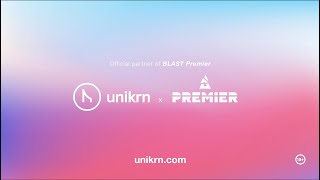 "Epicenter Of Action For Esports Fans"
Speaking in glowing terms about the deal between the two companies, the CEO of unikrn, Justin Dellario, remarked:
"BLAST is an epicentre of action for esports fans around the world and has produced some of the most memorable moments in the history of competitive Counter-Strike play.

"unikrn is built for these moments, when fans are looking for the deepest and best possible experience as they root on their favourite players and teams.

"We are thrilled to be BLAST's partner and to bring our world-class insights and betting opportunities to its millions of fans."
Industry experts expect that this deal between two of the major forces in their respective industries will help unikrn further its plans for expansion both in its existing markets, and across the globe over the next couple of years.
"More Events Happening Than Ever Before"
Oliver Clarke, the Commercial Director at Blast, was equally enthusiastic about the partnership agreement, remarking:
"We are delighted to welcome on board unikrn as our global partner. Their tailored esports and gaming offering means fans of the BLAST.tv Paris Major and BLAST Premier tournament series have a safe secure and dedicated betting platform built for their passions.

"2023 is an exciting year for BLAST with more events happening than ever before and we are thrilled to have unikrn join us on this momentous journey."
The BLAST.tv Paris Major runs from the 5th to the 9th of April inclusive while the next big BLAST Premier event takes place in Washington DC from the 7th to the 11th of June.