Tekken Betting
There's a good chance you've never considered Tekken betting, or any other fighting game for that matter, not being aware that there is a betting market for these games. Tekken enjoys a tight-knit community, and among them, some wish to express their passion for Tekken in other ways which also include Tekken betting. Here's everything you need to know to bet!
Best Tekken Betting Sites
The History of Tekken
Tekken has been the gold standard for fighter games pretty much since the early '90s. Bandai Namco first released Tekken in 1994 as an arcade game, the most popular format for fighting games at the time. A year later, Tekken was released as a port for the new PlayStation console. Tekken 2 soon followed.
The sequel saw the game's popularity explode. It brought Tekken from Japan to a worldwide audience. Although the story of the game was relatively simple, it's still interesting. But it was the stylish characters from various backgrounds that captivated the hearts and minds of the players. Each with a unique move set.
We all remember the characters such as Jin Kazama and his grandfather Heihachi Mishima, who was the main antagonist of the first games. Seeing this family relationship dissolve due to Heihachi's betrayal was something many still remember to this day.
Fast forward nearly two decades, and we now have Tekken 7 and 8 arriving soon. Between these and the games that came before, the fans of Tekken have so many options to choose from. A lot of time has passed. But the passion and dedication that Tekken fans have are still burning brighter than ever.
It is no longer a simple arcade game that you can enjoy for a brief time while out with your friends in Japan. It's now become a global brand with millions following it globally. As such, Tekken often hosts various esports tournaments where players can compete for great prizes.
This has also created a Tekken betting market, and many enjoy placing bets on some of the best Tekken players of all time during these tournaments. Putting their money on which of these champions brings home the win.
Tekken 7 Tournaments
If you're wondering which Tekken tournaments offer the best possible Tekken betting odds, then worry not, as we'll now list some of the most popular Tekken tournaments.
Tekken World Tour
This is probably the most important Tekken Tournament in the world. It's officially sponsored by Bandai Namco Entertainment. As such, it draws the biggest audience. The toughest competitors play here, all eager to prove themselves as the best Tekken 7 player.
You will be able to find great esports odds on many Tekken betting sites for the World Tour. You can pick and choose your favorite competitors to bet on. The format is regional competitions followed by a World Final. This format could change in 2023. However, it usually keeps to this general shape, with smaller regional events whittling the competition down to only the very best.
Tekken World Tour 2022 was the fifth season. We're getting close to the sixth, which could be the last for Tekken 7, with the release of the eighth game on the horizon. It's the pinnacle of Tekken esports. If you're a fan of fighting games, you really shouldn't miss it.
EVO
The Evolution Championship Series, or EVO, is the Mecca of fighting games. This annual tournament offers a wide range of fighting games. Each of these has its own tournaments. It's the biggest event of the year regarding fighting games.
Of course, Tekken 7 is one of the main games in this tournament. The game is featured yearly. It occupies a prime position in the EVO line-up., fans from all around the world will gather to watch it and see which of the international players manage to come out on top this time.
EVO usually has a lot of hype around it. It is to fighting games what The International is to the Dota 2 community. As you can imagine that there's always a lot of excitement. It's not just Tekken, though. You can check out the best Street Fighter betting sites around this time for that tournament, too, along with even more games.
On top of covering every game, many esports betting sites will jump at the chance to offer plenty of Tekken betting offers during this tournament. If you're willing to try Tekken betting, then betting on the EVO event would be one of the best occasions to do so.
Tekken 8
Tekken 7 still has a few tournaments left, but eyes are increasingly on the next title. Tekken 8 has been officially revealed.  The game was first shown at EVO partway through the tournament, but it's had more details shown off now too.
The title will be released for consoles and PC, concluding the story between Jin and Kazuya. The game doesn't have too many more details released at the moment. Like anything technical about character or mechanic changes. However, it's safe to say we can look to this game for future tournaments.
The crossover will likely come a bit after the release date. So, the main events for 2023, like the Tekken Tour and EVO, will still be played on Tekken 7, while pros will move over to 8 once the game has been fully released. This will be an interesting time for Tekken betting. Players will have to adjust to a whole new balance of the game.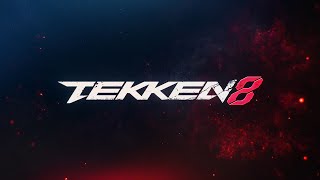 Tekken betting odds
When it comes to finding the best Tekken betting odds, there are a few things to keep in mind.
Tekken betting odds can vary depending on the bookmaker. So, it's important to shop around and compare odds before placing a bet.
Odds can change over time. So, it's important to stay up-to-date on the latest odds.
Tekken betting odds can be affected by various factors, such as the players' form, the tournament format, and even the time of day. So, it's important to consider all of these factors when placing a bet.
By keeping these things in mind, you'll be able to find the best Tekken betting odds and give yourself the best chance of winning.
Should I try betting on Tekken 7?
Whether you're an esports bets veteran or someone entirely new to it, you should give Tekken 7 a try. Not only could you perhaps win some easy bets, but you might also end up liking the game to the point where you'll pick it up yourself. It is best to check the game's esports out. To get more information before placing a bet. Although Tekken is one of the most fun fighting games to watch so newcomers likely won't be disappointed. If you're already a Tekken fan, this is a great way to spice up the esports matches even more.
Fighting games have always been about fun and skill, challenging yourself and your opponents in a series of short battles. It can get heated at times. No doubt about that, but you should always remember that the main objective is to have fun and enjoy yourself.